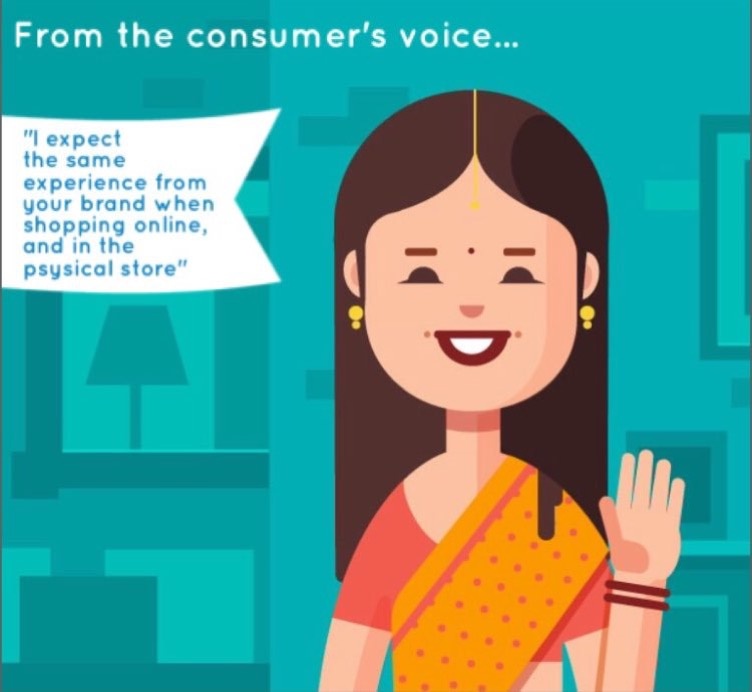 Great brands understand their shoppers and are able to create emotional bonds leading to a lifetime of loyalty. Memorable shopper marketing programs stand out because they connect and are relevant. The bar for marketers is higher than ever and shoppers' attention spans are shorter due to their always-on digital lives. Shoppers today are empowered to buy anytime or anywhere, and so should our shopper marketing strategies.
Successful shopper marketing programs will:
1) Create deep consumer & shopper understanding
We now have the ability to understand what shoppers say, what they do, and how their brains are reacting to shopper marketing programs. The application of psychology, behavioral economics, and Neuroscience, allows us to more fully develop this understanding.
Small data is becoming equally as valuable as big data. And predictive analytics is being enhanced by machine learning. Data creates a true competitive advantage in better understanding consumers & shoppers. The real challenge is identifying the most compelling insights and being able to incorporate them in our marketing programs in real time.
Consumers are aware brands are collecting their data, so give them exactly what they like through special promotions and personalized communications. An Infosys survey found 78% of consumers are more likely to be a repeat consumer if the retailer provides personalized offers.
2) Enlist emotional engagement through neuromarketing
When neuroMarketing is applied to brands and to retail, the customer experience and overall satisfaction are optimized. Engagement is enhanced when we can mirror shoppers' preferences and can let them engage in ways that reflect their own personalities. Great shopper marketing programs are relatable, inspiring, and engage consumers and shoppers in their brand stories.
Marketers need to engage emotionally and be more transparent about their products so shoppers feel more confident about their buying decision.
3) Personalize pricing & marketing content
The one size fits all model is no longer good enough. We have vast amounts of shopper data, which allows us to customize promotions and products specifically to their preferences. Successful shopper marketing programs are able to incorporate knowledge from shoppers' prior purchases and design more customized programs reflecting these insights.
We are creating new ways to rewire our own marketing and sales organizations to reflect our ever-changing world around us. Analytics and insights are essential, but great marketing requires knowing how to apply it.
4) Allow shopping anywhere & anytime
We are no longer constrained by physical spaces, brands need to create an experience across all channels. Shoppers are not making distinctions between online and in-store, and expect both to deliver the same quality experience.
Mobile commerce is increasing, however there is no secret formula between mobile and bricks and mortar stores. Mobile shoppers are just as likely to switch back to physical stores. The e-commerce site, Well.ca, is opening a physical store that offers curation of its merchandise and DIY workshops.
Bricks and mortar stores have an advantage because people love the touch and feel part of shopping. Delloite suggests that $0.64 of every dollar purchased in retail stores is "digitally influenced." People are informed. Brands need to be transparent and consistent in their marketing messaging.
5) Creating immersive experiences through technology
Technology is stretching our imagination and taking us to new places. We are able to augment reality and provide experiences we have never considered. We will be taken to places we have never imagined, and retailers will need to be prepared to embrace this new technology in ways that truly engages shoppers.
Brands & retail environments will continue to engage our senses through digital signage and interactive technology. People want to be part of something bigger. Just like social media, they want to immerse in ways that leave their individual footprint. Something they can proudly identify with.
According to a New Market Research Report, the digital signage market is expected to reach $23.76 billion by 2020, which represents almost a 40% increase from 2016. For this reason, marketers should create immersive experiences using digital platforms for shoppers to interact with.
Immersive experiences can connect shoppers to places, people and brands they never knew before.
What is next?
Retail is changing, and so should our shopper marketing. The future is here and the signs are everywhere. "Amazon" is inventing new ways to ensure life time consumption after an initial purchase. They are ensuring we never forget to buy that item again. Automated replenishment is going to force brands and retailers to keep in continuous touch with shoppers to make sure their products don't get left out of this new world of shopping. Applying these five shopper marketing strategies will keep your brands and stores relevant.
Creating genuine emotional connections with shoppers is one guaranteed way to create a lifetime of loyalty!
Read Full Article in Media4Growth